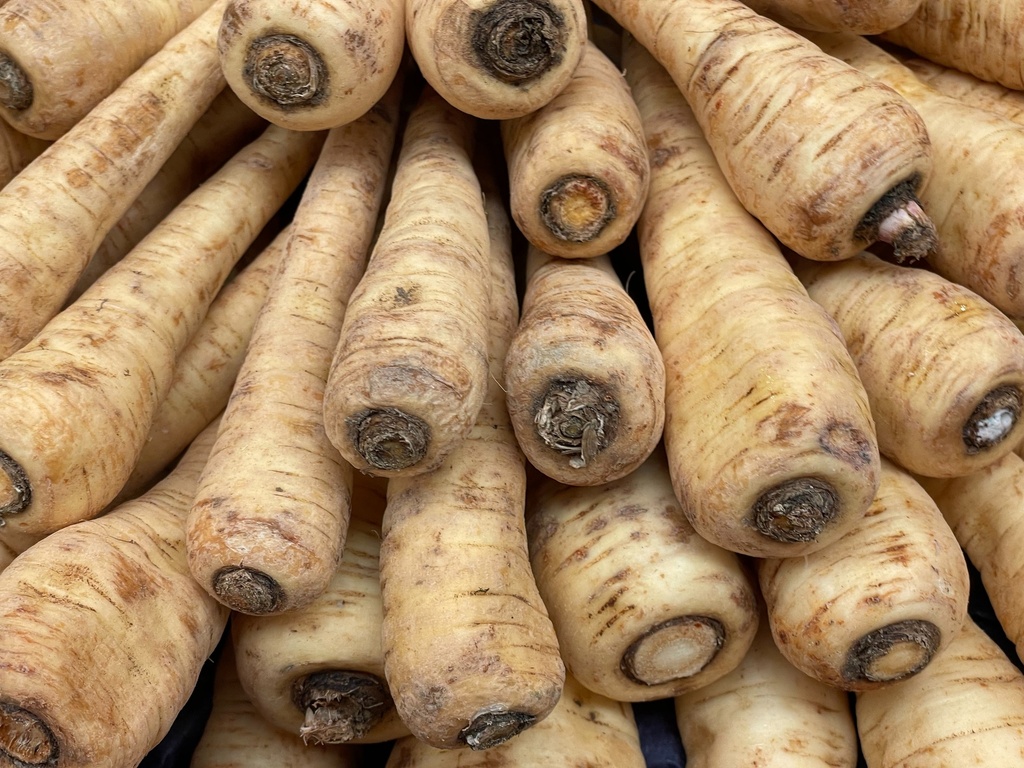 Characteristics:
Parsnips even trump carrots in their mineral and vitamin content, and the essential oils they contain also stimulate the appetite. The puree is supplemented with linseed oil, which is particularly rich in omega 3 fatty acids, which in turn play an important role in our immune system.

Heart Healthy Diet​
Flaxseed oil is particularly rich in omega-3 fatty acids. These famous fatty acids are essential, i.e. our body cannot produce them itself and has to absorb them from food. In terms of heart health, they should be emphasized because they are said to have heart-protective properties and also have a positive effect on the flow properties of the blood.​
Arthrosis​
The main argument in relation to osteoarthritis is that omega-3 fatty acids are processed in our body and have an anti-inflammatory effect on the organism, which makes them a suitable companion for therapy support.
Suitable for cancer, swallowing difficulties, long-Covid, heart health and osteoarthritis.

Ingredients:
Water, parsnip, cream 30% fat (cream, carageen), potato flakes (potatoes, mono- and diglycerides of fatty acids, turmeric), linseed oil, salt, sugar, nutmeg

Serving size 150 g

Nutritional values per 100 g
kJ 571
Calories 137
Fat 8.7 g
of which saturated fatty acids 5.1 g
Carbohydrates 12.5 g
of which Sugar 1.4 g
Protein 2.2 g
Salt 1.3 g
Ihr Dynamic Snippet wird hier angezeigt... Diese Meldung wird angezeigt, weil Sie weder einen Filter noch eine Vorlage zur Verwendung bereitgestellt haben